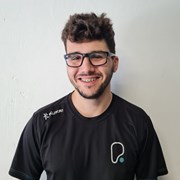 Antonio Carrajola
My journey began in 2010 when I was in university. After completing my BSc in Physical Education & Sports, I wanted to help people to reach their goals and improve general lifestyles.
My objective is to use my knowledge of anatomy, physiology and movement to craft programmes that fit with your objectives and coach you during our sessions to your success.
If you are committed to train hard and consistently to achieve your goals, I will provide you with the tools to get there!
Specialist Areas
Bespoke plan
Body confidence
Body fat reduction
Muscle tone and development
Nutritional guidance
Weight loss
Qualifications
• Degree in Physical Education
• LVL4 - Nutrition Specialist
• Functional Training