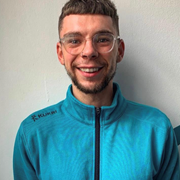 Aaron Williamson
Hi! My name's Aaron Williamson, I've been in the fitness industry for several years with my brand AWCoaching.
Throughout this time, I've worked with a wide variety of clients - from complete beginners to  advanced athletes who take part in physique photoshoots
I specialise in body composition training. Whether you're looking for Weight loss or building muscle all while getting unbelievably strong, I am willing to go above and beyond to deliver you the service you require.
Through years of research, trial and and my own practise, I have a very meticulous approach when it comes to getting you the results you deserve.
My services will ensure you have everything you need to take your physique to the next level, with bespoke structured training plans, weekly check ins to ensure you're on track, and bespoke nutritional information.
I also offer my services online if you are a regular gym goer, but wish to take things a step up to the next level.
Take a look at my instagram page @AwCoaching_ to see the numerous results achieved by people exactly like you!
What are you waiting for? Get in touch today at: AaronWCoaching@gmail.com to work together to achieve what you thought was never possible.
Specialist Areas
Bespoke plan
Body confidence
Body fat reduction
Nutritional guidance
Persistent motivation
Strength and conditioning
Weight loss
Qualifications
Level 2 in Fitness Instructing
Level 3 in Personal Training