What are Branched-Chain Amino Acids?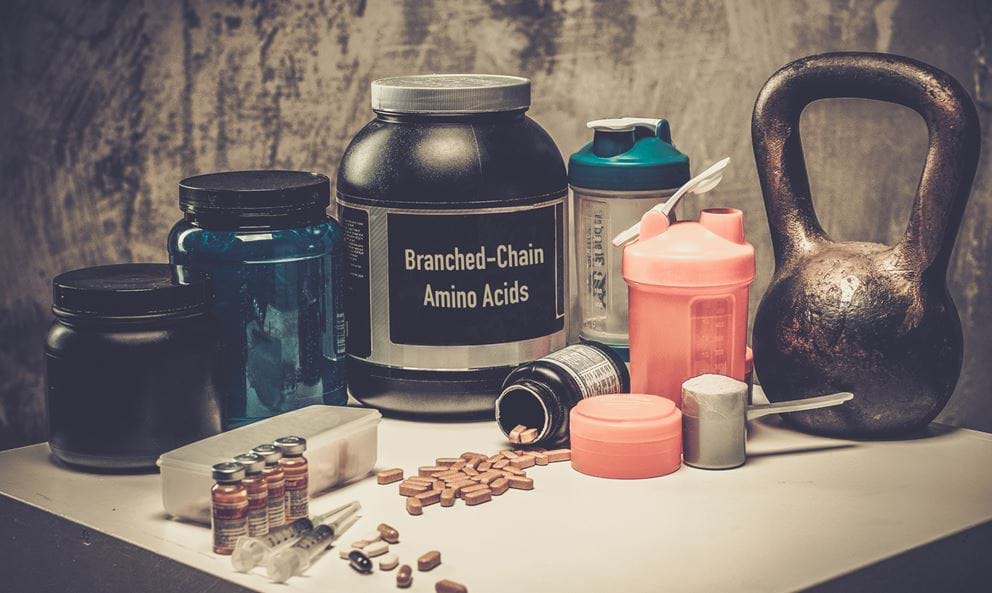 Branched Chain Amino Acids, or BCAAs, are one of the most popular fitness supplements sold worldwide. But what are they?
First things first; amino acids are the building blocks of protein. They're what your body uses once it's digested the protein you eat. BCAA's are a group of three essential amino acids with a branched molecular structure, and a special set of functions.
The three essential BCAAs are: leucine, isoleucine, and valine, and they all play some interesting roles in the body.
Here's a look at how BCAAs can improve your overall fitness, strength, and conditioning, along with a few notes on risks and side effects.
Be more informed with the latest research in nutrition and exercise by joining us on our Pure Lifestyle course
BCAA Benefits
BCAA Risks & Drawbacks
BCAAs can do a lot of good but, unfortunately, there are also risks and drawbacks. Here's a short list:
Taking too much of a BCAA supplement can actually reduce your endurance — Too much of a good thing? A 2012 study8 found that while a modest BCAA dose improved endurance, just a bit too much actually reduced it. If in doubt, stick to lower doses.
BCAAs might reduce reaction times — a 2011 study9 on football players found that a BCAA supplement reduced their reaction times by around 10%.
BCAAs might increase the risk of developing motor neurone disease — Motor neurone disease — also known as ALS — is a neurodegenerative disorder which leads to total paralysis, and appears to strike almost at random. Some research10 has suggested that BCAA supplementation can increase the risk of developing motor neurone disease.
For more diet and exercise approaches backed up by science, join us on our Pure Lifestyle course, where our Pure Lifestyle coach will provide the latest information and guidance to help you reach your health and fitness goals. See here for further details. 
1 https://jissn.biomedcentral.com/articles/10.1186/1550-2783-6-S1-P1
2 https://www.ncbi.nlm.nih.gov/pubmed/20601741
3 https://www.ncbi.nlm.nih.gov/pubmed/27803630
4 https://www.ncbi.nlm.nih.gov/pubmed/18704484
5 https://www.ncbi.nlm.nih.gov/pubmed/16424141
6 https://jissn.biomedcentral.com/articles/10.1186/1550-2783-6-S1-P1
7 https://jissn.biomedcentral.com/articles/10.1186/1550-2783-6-S1-P1
8 https://www.ncbi.nlm.nih.gov/pubmed/23201847
9 https://www.ncbi.nlm.nih.gov/pubmed/22050133
10 https://www.sciencedirect.com/science/article/pii/S0014488610004292?via%3Dihub