Half Marathon Training for (Total) Beginners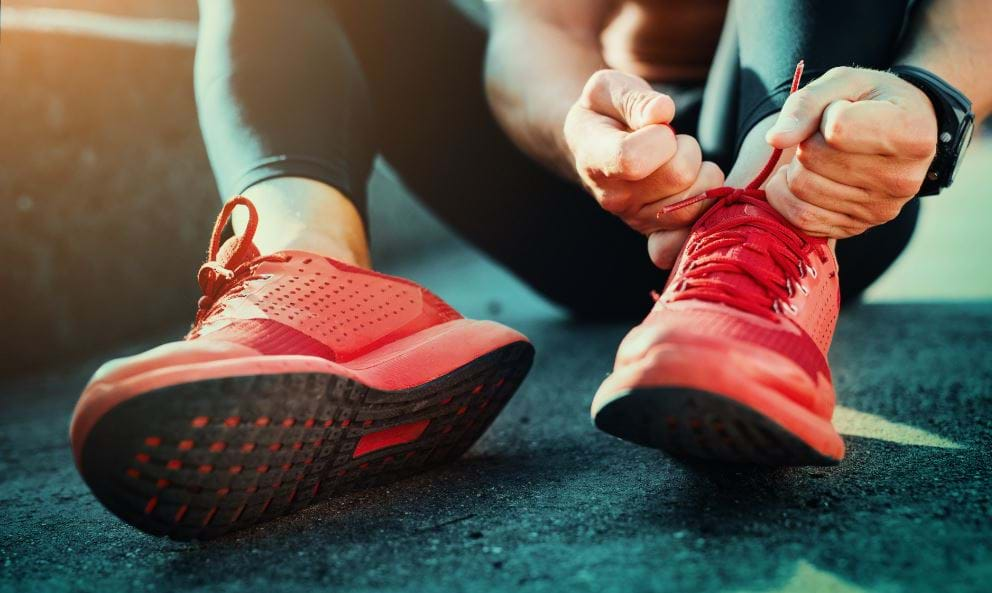 If you're looking to set yourself a long term goal that will keep you on track as a running beginner, then a half marathon could be right up your street. Here, we will explain what to expect from your first half marathon, and showcase the best way to train your way towards 13.1 miles of running. 
Why should a total beginner consider running a half marathon?
Planning achievable goals and objectives is an excellent way to ensure your fitness journey is successful and that your motivation to start exercising becomes a healthy habit. Having an event to aim towards is particularly likely to help you focus on training and stick to a plan. If you've never run before, then 5K and 10K runs are an excellent starting point, but if you're keen to aim towards a stretch goal that will keep you on track for longer, then a half marathon is a fantastic target. A full marathon, while exciting (plus an incredible achievement to tick off the bucket list) is a huge undertaking if you're new to running. A half marathon sits in the sweet spot between a 10K and a marathon, meaning you'll have a challenging goal to aim towards over 6 months without the massive commitment that comes with a full marathon. 
If you do have your heart set on a full marathon, you can check out our Marathon Training For (Total) Beginners guide, which will give you all the information you need to get going. 
If you're already able to comfortably run 5K, then you should head straight over to our Half Marathon Training Plan and get started towards your goal today!
How long will a half marathon take a beginner to run? 
If this is your first half marathon, then you might find it best to focus on the achievement of completing the challenge itself, rather than focusing too heavily on time. Just find a pace you're comfortable at and do your best. 
However, if you're keen for a guide time, many beginners tend to fall somewhere between around 2 hours 20 minutes and three hours for their first half marathon. This allows time for dropping your pace to a walk if required.
How long does it take to train for a half marathon as a beginner?
The length of time you'll need to devote to your half marathon training will depend on your fitness levels. As a total beginner, you'll be starting from scratch, so we recommend preparing for at least four and a half to five months of training. Giving yourself six months would allow for any potential injury time, or give you a little wriggle room if you need to take the odd week off for holidays or rest breaks. 
The important thing is to listen to your body and challenge yourself gently. The plans we've provided here are a great starting point, but also make sure to rest if you start to feel any unexpected pains (beyond the usual post-workout DOMS). While these plans are designed to keep up the momentum of progression, they're also not set in stone. If you feel you're struggling with one step of the plan, then feel free to repeat a week until you're more confident to move on.
How to train for a half marathon as a beginner
Working your way up to running a half marathon may seem like an intimidating goal, which is why we recommend breaking your training into smaller objectives. Each of the plans mentioned below includes three training runs a week, along with some recommendations for other exercises to include in your non-running days. Never forget to include at least two all-important rest days. 
For total beginners working towards a first half marathon, we recommend these three steps:
1. Begin with couch to 5K
Couch to 5K is a fantastic starting place to ensure you build up your strength and fitness gently and prepare your body for the process of running longer distances. It may be tempting to jump straight into longer distances, but if you've not really run before, or have taken a long break, then you could be more prone to injury, which in turn would set you back on your half marathon journey. Your knees and ankles will thank you for building your running strength over a few weeks rather than rushing the process. Our 5K training plan takes 6 weeks, which is ideal for anyone who is new to running, but has some level of fitness from the gym, home workouts or fitness classes. If you're a total fitness newbie, you may prefer to consider an 8 or 9 week plan instead. 
2. Move on to 10K
Once you're comfortable running a 5K, you should be able to keep up a gentle running or jogging pace for around 30 to 40 minutes. Depending on how you prefer to shape your goals, you may want to jump straight to a half marathon training plan, focusing on a mix of time and distance objectives as you run. However, you may find it more motivational to set your next goal at 10K, which we'd recommend for total beginners. Our 10K training plan takes 8 weeks and provides a stepped approach, building your fitness levels up to running around 6 miles in one go. 
3. Finish with the final push to half marathon
So now, you're comfortable with running a 10K - you've spent at least three months working up to feel more confident about being on the move for longer periods of time. You're now ready for the final push to the half marathon. Our Half Marathon Training Plan includes all the tips and information you need to cover the full 13.1 miles. If you've moved straight onto the plan from 5K, then follow the half marathon plan from the beginning. If, however, you worked your way up to 10K as a middle step, then you can probably start from around week 5 of the plan. 

Need to work on your leg strength, functional fitness or core for your next trail run? Why not book in a session with one of our Personal Trainers? From ultra trail challenges to shorter cross countries they can put together a plan to get you over the finish line. Or visit our online running hub for more inspiration.